Propac is a partner of several social enterprises.
A social enterprise is a company like any other. It operates in the same way. It has to be as competitive as possible. And its survival depends on meeting these imperatives. But the people who work for a social enterprise are what make it different. And it receives public subsidies to allow for these differences.
In short, a social enterprise's purpose is to give anyone who genuinely wants to work a chance to thrive. We strive to ensure that our people, like those who work at Ateliers du Monceau and other social enterprises, have work that keeps them interested and engaged. We give them an opportunity to grow. That's why we place a special emphasis on training. Of course, every company needs properly trained staff with the knowledge and expertise to do their jobs. But we also provide training specifically targeted to the needs of our people, such as reading and writing, personal budget management, and other skills they need to cope with the challenges of daily life.
Running a social enterprise naturally incurs extra costs, which stem from its unique structure, the need for specially designed workstations, a less productive workforce, and higher rates of absenteeism, among other things.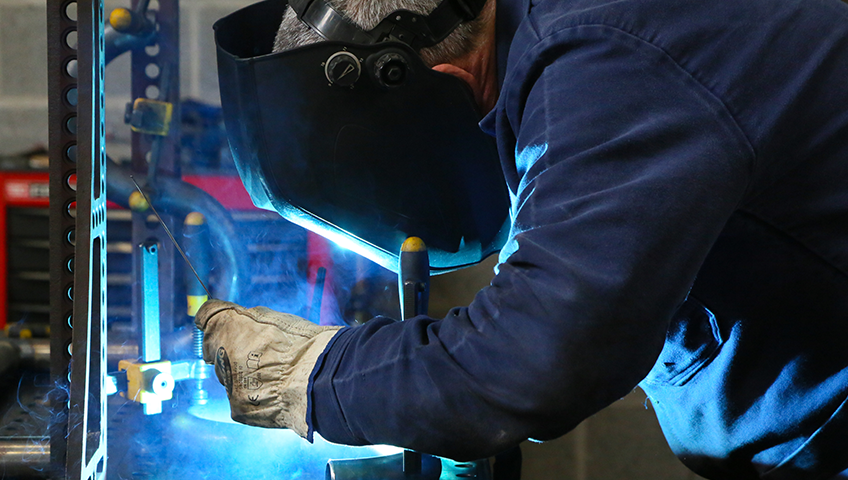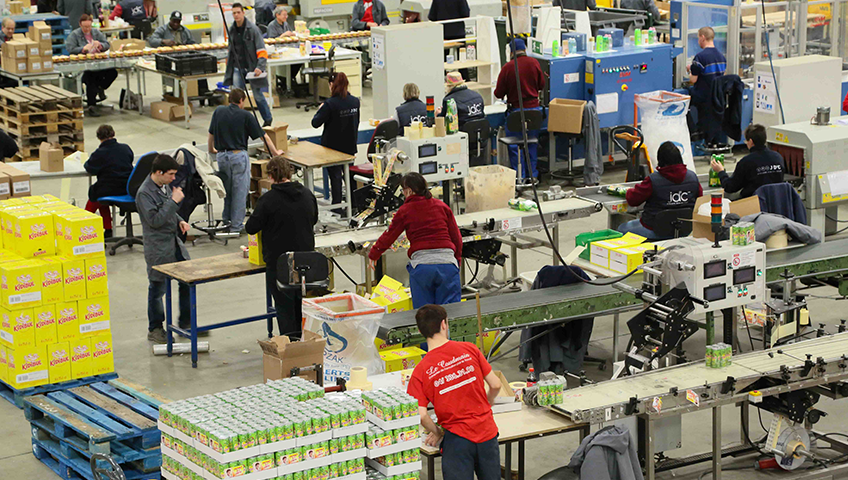 Visit the Ateliers Jean Del'Cour website
Ateliers Jean Del'cour
Ateliers Jean Del'Cour was founded in 1965 and currently employs more than 400 people, led by a team of qualified supervisors.
Each and every day, our professional, motivated, high-performance team delivers on-site and off-site solutions across a wide range of sectors and services, from packaging to cabling, machining, welding, ground-keeping, social housing maintenance and more besides.
We are an active player in the social economy, working with a number of robust partners both locally and throughout Belgium. Here at Ateliers Jean Del'Cour, we also work with international groups on a daily basis.
We have a number of strategically positioned production facilities in the heart of the "Euregio" European region, near Liège airport, the "Trilogiport" (the city's inland port), and the local motorway network.

Visit the Ateliers du Monceau website
Ateliers du Monceau
Ateliers du Monceau is a non-profit, bilingual (French/sign language) social enterprise founded in 1985.
Located in Grâce-Hollogne, we employ more than 130 people, most of whom are deaf or hearing-impaired.
Operations are overseen by skilled, trained supervisors. Our main area of expertise is in woodwork.
Our specialist areas are as follows:
Wood and panel sawing, planing and milling
Wood and panel packaging (pallets, frames, cases, crates, tongue-and-groove beams, etc.)
Crate packing for shipment
Pallet and crate repair
Summer house construction
Indoor joinery (door frames, skirting boards, cupboards, wood floor fitting and renovation)
Production of sound-proof panels and street furniture
Wood frame construction
Subcontracting work of all types.

Visit the Val du Geer website
Val du Geer
Val du Geer is a thriving business that defends the interests of people living with disabilities.
We give disabled people:
social status and secure work through a contract of employment
a guaranteed wage
working conditions suited to their needs
We are one of 10 social enterprises in the Province of Liège.

Mosacier, partenaire de Propac
Mosacier is a scrap steel recycling centre.
A subsidiary of Arcelor Mittal, we work with coated and non-coated scrap steel from the firm's production plants. 
We also manufacture strip metal, sheet metal, blanks and oil-free products.
Mosem, our finishing division, manufactures metal packaging and cut and folded products.